Post Op Care
Most operations require at least two follow-up appointments, which are often free for clients but take up valuable consulting room time. Our service eliminates the need for a consulting room and makes it easy to provide pet-owners with the reassurance they need that their pets recovery is going well. The VVG also allows pets to recover at home, avoiding the unnecessary stress and strain of being transported back to the clinic.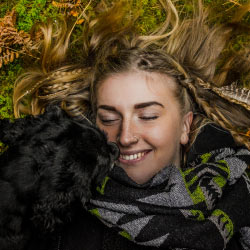 "Going back to the vets after Bruno was castrated was a pain, he hated it. The op went fine and all was perfect, a Virtual appointment would have been so much better"
Frequently Asked Questions

Here are a few questions we get asked, Alot.
They sure are, you can set a date and a time right after the op just as you would a follow up visit.
Your client can easily cancel the appointment right from the app, you will be immeadeatly notified so you can re-asssign your staff to other appointments.
Sure, they can send in an appointment request using the app, your reception staff can then book it in using the web portal or the in house terminal.
Yes, if you want to. You can enable appointment reminders by email, SMS or by an in app notification.
You can book appointments upto 12 months.
If you have any other questions, please contact us