Emergency Preparation
Vets and veterinary nurses can make video calls through the fully personalized VVG app to prepare for emergencies while an animal is on its way to the surgery. This saves precious moments that could make all the difference when preparing for life-saving treatment. The VVG Emergency Prep also makes it easy to provide reassurance and guidance with real-time advice to worried customers – all through your own branded secure and straightforward app.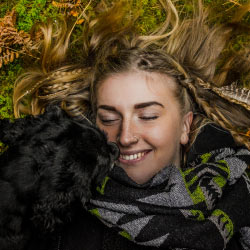 "If i need emergency advice whilst im on my way to the vets i'd feel more comfortable knowing that they have seen and are ready for Bruno"
Frequently Asked Questions

Here Are A Few Questions We Get Asked, Alot.
If enabled your client can request an emergency video consult with a member of your team directly through the app, Or you can start an emergency prep call with them foillowing an inital phone call.
No, Your clients can only request an emergency prep call if you have enabled this feature. However you can begin an emergency prep call from your in house terminal.
The VVG platform uses a fluid and elastic data handeling system that will adjust to provide you with the best possible quality of call based on the bandwith available at the time.
Yes, If you have enabled the call recording feature you can record and securly store all consults made using the VVG platform and attach them to your internal notes system.
No, The client is not able to begin a call on the VVG platform. All calls must be initiated by your staff from the practise terminal.
If you have any other questions, please contact us